DÜSSELDORF, GERMANY — The "Interpack 2023" fair held in Düsseldorf witnessed a grand display of cutting-edge technologies and innovations in the world of packaging and product processing. With approximately 2,700 exhibitors spanning 18 halls, and an impressive turnout of 143,000 visitors from 155 countries, Interpack 2023 solidified its position as a premier global event for industry professionals. The exhibition featured an array of processes and machinery spanning industries such as pharmaceuticals, cosmetics, food, confectionery, bakery, non-food, and industrial goods, emphasizing sustainable solutions and digital technologies.
Among the distinguished attendees was Mr. Balaji Govindaraj, Head of Business-Europe at Sphinx WorldBiz GmbH, Frankfurt am Main. On May 5th, 2023, Mr. Govindaraj explored the vast exhibition, where he was captivated by the sheer number of exhibitors, the scale of the machinery on display, and the remarkable level of automation.
During his visit, Mr. Govindaraj also paid a special visit to Pester Pac Automation, a renowned player in end packaging solutions for the pharmaceutical and consumer goods industries, covering the entire spectrum from packaging to palletizing.
Ralf Abler, Technical Director of Pester Pac Automation, expressed his satisfaction with the partnership with Sphinx WorldBiz, saying, "The feedback on the labelling software developed by Sphinx WorldBiz was very positive. We are very satisfied with our collaboration with Sphinx WorldBiz so far."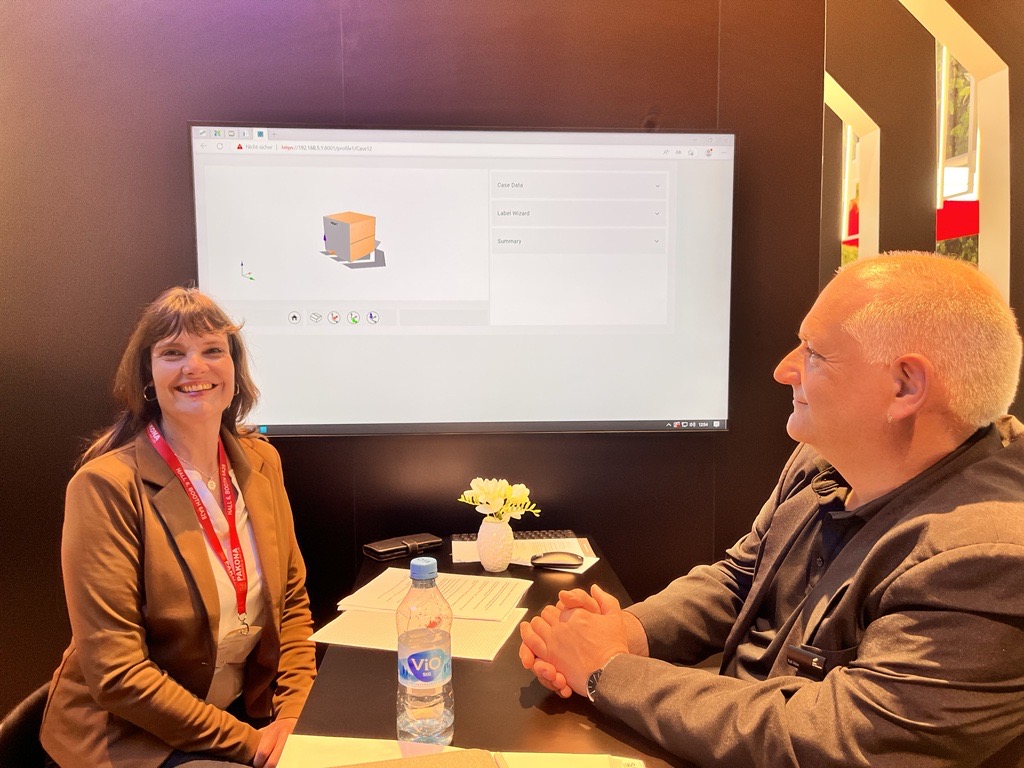 Sphinx WorldBiz GmbH stand as an industry leader, offering comprehensive support to companies in the form of software development and application development for robotic systems. Their expertise extends to programming in the packaging, labelling, or palletizing fields to achieve rapid and efficient automation. The wide range of services provided by Sphinx WorldBiz includes turnkey engineering for specialized systems construction, mechanical design, robot simulations, robot programming, control engineering with EPLAN, PLC Siemens (Programmable Logic Controller), HMI programming (Human Machine Interface), Industrial IoT development, artificial intelligence, and embedded software development, among others.
Are you interested in exploring Sphinx WorldBiz's innovative services? We invite you to get in touch with us for further information and collaboration opportunities. www.sphinxworldbiz.com Email: a.surana@sphinxworldbiz.de
Contact: +49 1573 5986750
About Sphinx WorldBiz
Sphinx WorldBiz GmbH is a global leader in providing cutting-edge engineering, automation and software development solutions to various industries. With a focus on 'engineering first' and innovation, they strive to elevate businesses through efficient and effective automation technologies. Established since 1996, it offers dedicated high-quality design, engineering solutions, product development and software solution services for a wide range of market verticals globally. It is an ISO 9001: 20008 & ISO 27001:2005 along with Dun and Bradstreet certified organisation. The company is in Noida, India headquartered with offices in Germany, the UK, the USA, and Sweden. Sphinx's major market is spread across the US, the UK, the Caribbean, Europe, Australia, and APAC.