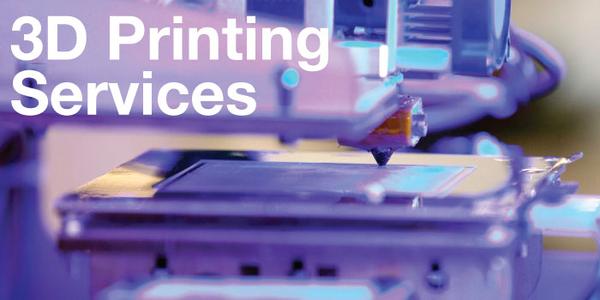 3D printing services have become ubiquitous for companies of any kind to give their brilliant ideas tangible forms. However, not everyone can afford and hold the expertise in using a 3D printer and thus comes the idea of outsourcing 3D printing services. Hiring an offshore engineering partner has enabled global organizations to enjoy robust services without having to invest in technologies and resources.
Even companies like Fortune 500 companies that have surplus capital and resources prefer outsourcing 3D printing services for reaping all the lucrative benefits quickly. Outsourcing engineering services help in speeding up your time-to-market and accentuate value chain within the minimum cost, chaos, and hassle. Here are the top 3 reasons why you must also consider outsourcing your 3D printing needs:
Expanded Capabilities and Competence
Outsourcing 3D printing services come with the advantage of availing and expanding technologies and materials along with reducing risks and constraints associated with in-house 3D printing process.
Technologies: As the technology is growing at a rapid pace, engineers of today are enjoying to choose from vast prototyping techniques while measuring there pros and cons. Outsourcing engineering services help you to choose for the right 3D printing technique varying from FDM, SLA, Polyjet, Multijet, SLS, to CLIP printing depending on the use.
Materials: Each aforementioned 3D printing technique demand different types of materials to develop a prototype. For example, FDM alone needs raw materials like ABS-ESD7, Nylon 12, ABS-M30, and many more. By bringing the technology at home, a company may be restraining their options available to them.
Risks & Constraints: Rapid prototyping or 3D printing isn't that easy as it sounds. Like any other engineering technique, it comes with numerous risks. By outsourcing 3D printing needs, companies eliminate all the possible risks and constraints like regular maintenance and frequently monitoring its working state. Performing all these tasks can often cause delays in rapid prototyping projects.
Maximize Resources
Ultimately, every company's main aim is to maximize their resources along while still investing to offer their customers with flawless products and services. In achieving so, outsourcing 3D printing services can proffer substantially lower unit costs for low volume runs. Moreover, it ensures organizations to prototype within a matter of days. Now, you must be thinking that purchasing a 3D printer in-house may accelerate your projects' speed but in reality, with the right offshore engineering partner, you accomplish your prototypes quickly without investing much. Additionally, purchasing a 3D printer could be counterproductive from the investment perspective.
Leave It To The Experts
Indeed, it is economically viable for larger or established firms to own industrial 3D printers, but the equipment needs to run by experts with extensive years of experience to achieve what you desire. Additionally, it is recommended that for small and mid-sized enterprises to opt for outsourcing engineering services to easily avail 3D printing experts and relating tools. Your offshore engineering partner must use industrial-grade, state-of-the-art 3D printers to offer you with the best options available. They must deploy experts that quickly pick the correct technology and material completing your engineering demands while assisting you with design guidelines for seamless 3D printing services.