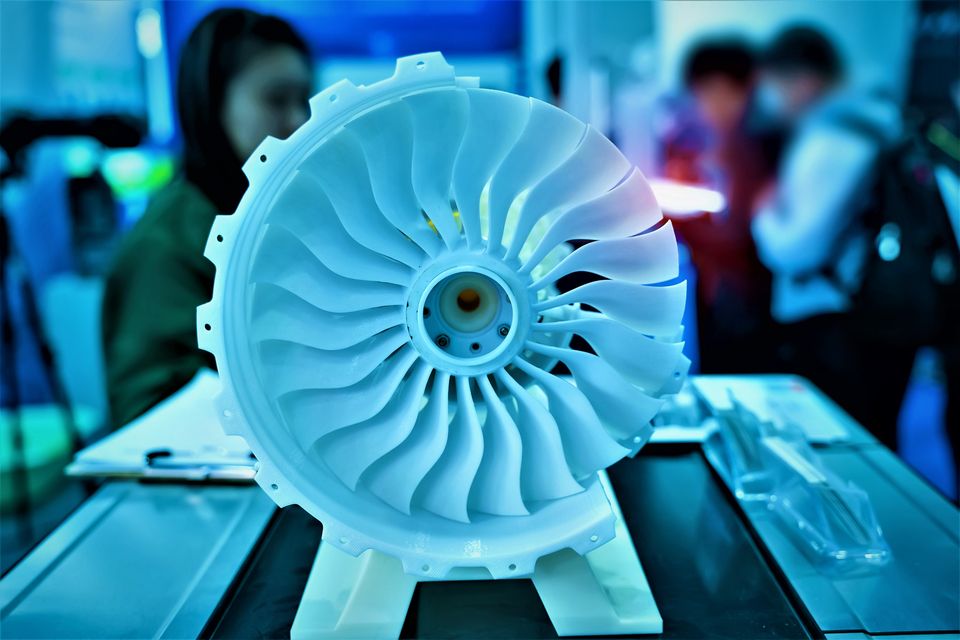 The recent decade has seen a skyrocketing overall growth in several industries including automotive, FMCG, manufacturing, semiconductor, aerospace, food & beverages, and healthcare which has concurrently led the growth of Additive Manufacturing (AM) market. The requirement of rapid prototyping services has increased than ever. Unlike conventional manufacturing methods, from design to project delivery, Rapid Prototyping reduces 90% of the turnaround time and consumes 80% lesser energy which is a huge saving. Not only this, rapid prototyping also contributed to eco-friendly processes and saves huge investments on sustainable resources. Rapid prototyping is transforming industrial processes and ushering in a new future for manufacturing industries.
Nanaiah Appanna, GM, Intech DMLS, believes that "AM caters to a large segment of aerospace, healthcare, military, construction, and even the fashion industry, depending on the application and material needed. The freedom to design and manufacture complex geometries at a rapid scale has allowed this technology to seep into such a vast range of applications."
The potential technologies used by the rapid prototyping services have opened new paths to enhance various sectors like economic, entertainment, logistics, technical, and many more. The good thing is the industry leaders are at the forefront of this manufacturing revolution to integrate rapid prototyping technologies into mainstream manufacturing.
Higher Speed
Rapid prototyping uses additive manufacturing (3D printing) to create manufacturing parts. Certain parts can be made within a week by using CNC machining or sheet metal but rapid prototyping decreases lead time across a broader range of geometrics and materials. Since 3D printing is produced from a 3D printer; it reduces extra machine set-up time.
Affordable
Unlike CNC machining, rapid prototyping can significantly cost lesser than any engineering process. 3D printing eliminates the additional cost of configuring a setup, material procurement, programming tool paths, and monitoring the machine.
Part Consolidation
Rapid prototyping helps engineers to scrutinize single and even the smallest part to make the whole manufacturing process flawless. Consolidating numerously machined or fabricated parts during the prototyping process not only becomes cost-effective but also allows manufacturers to explore additional designs and part function and resolve the issue before it's too late.
Despite countless enhancements infused in the prototyping process, the manufacturing method still comes with a series of challenges for the developers and engineers. The reliability of the machine-driven properties of the final delivery part still has few uncertainties and is not completely supported by regular engineering tools. To make the transition effective, the engineering process needs to be continuously reviewed and adapted by the robust technologies. A holistic simulation of Rapid Prototyping using plastics and composites has been proposed. The witty method allows the engineer to use multi-scale material modelling approaches to analyse the significant effects of the printing process like shrinkage, warpage, and residual stresses.