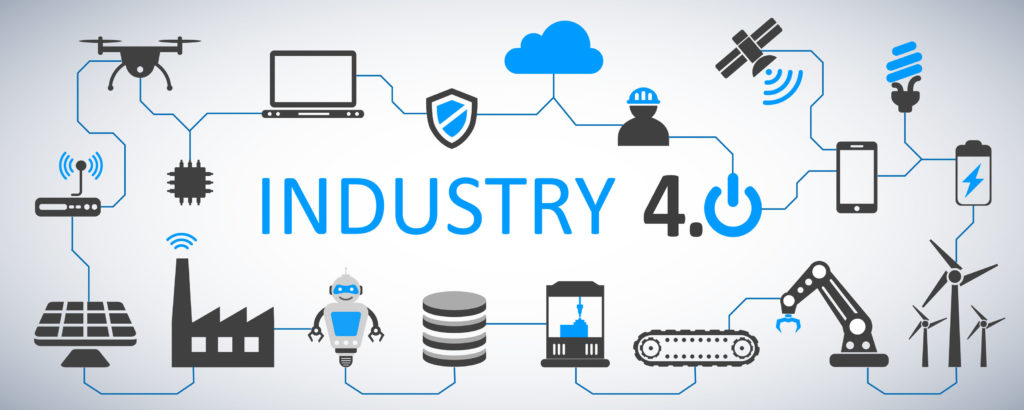 The 4th industrial revolution is an initiative to bring two technical worlds together: manufacturing engineering and technology solutions. The amalgamation of emerging technologies and process improvement initiatives promises the potential to radically enhance the way engineers weave processes and systems during the entire product value chain. This will deliver multiple options and unique service models to customers.
Previous Traces Manufacturing Solution
The same convergence was seen during the 1970s and 80s to improve productivity in the manufacturing engineering field. New technologies were incorporated like personal computers (PCs), programmable logic controllers (PLCs), numerically controlled (NC) machines, computer-aided manufacturing (CAM) with modern engineering process ideas including Six Sigma, Total Quality Management (TQM), and Just-In-Time. This helped the manufacturing world to yield great levels of productivity and efficiency.
Concepts of Smart Manufacturing
Intelligent manufacturing or smart manufacturing is an idea to initiate a smart revolution for manufacturing business strategy improvements. The aim is to covert conventional factories from cost centres into innovative, efficient and profitable centres by integrating IoT, software development, cloud services, mobile computing, 3D models, intelligence, and integration platforms to comprehend the process potential and make improvements sooner than they usually take. The complete product life cycle can be enhanced with numerous smart sensors, advanced materials, adaptive decision-making models, smart devices, and data analytics.
Goals of Initiating Smart Manufacturing Revolution:
To obtain published data from an equipment that is integrated with secure open standards.
To analyse the combined data and generate process controls and send back to systems of record, equipment, and process workflows across the organization and value chain with the help of A2A and B2B open standards.
To support devices, equipment and machine with an autonomous and distributed decisions.
To enhance end-to-end value chain transparency in every product line that connects manufacturers to customers and supplier chains.
To bring analytics and information-based decision making.
To support new levels of efficiency including product-as-a-service and mass customisation.
To automate manufacturing systems that produce diagnostic information and recognised product configurations with AI.
IoT connects mobile tablets and smart shelves to sensors and smart machines for event-driven and self-healing manufacturing processes.
Fourth Industrial Revolution and its smart technologies are blurring the invisible lines between the digital, physical, and biological compasses of global manufacturing systems. Technological development is pacing with skyrocketing pace and is easily blending with sectors of different niche while exerting reasoning changes on the way people live and work. It is affecting all fields, economies and trades, perhaps none more so than manufacturing. The digital disruption is answering ubiquitous production questions of how, what, why, and where. However, business and government leaders find it challenging due to vague understanding where and how these technologies can create real value without incurring a whopping loss. There is a long way to unlock the potential value while making the process short, accurate and fruitful.